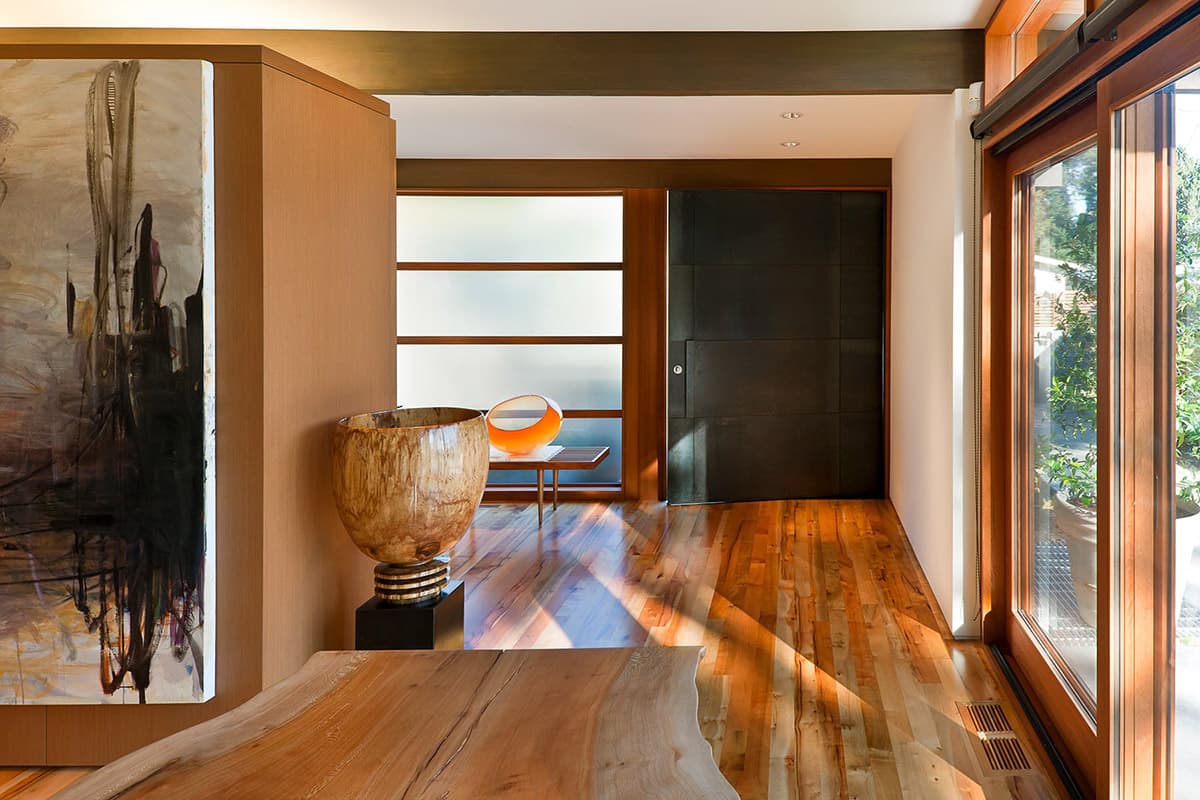 Composed. The demanding eye of a collector is met by the orchestration of design. Every element; the materials, the sculpted landscape and the light, is a part of the architectural composition both supporting and becoming, art. Situated in the Enatai neighborhood in Bellevue, WA, this small home was built in 1958 by Paul Kirk. The home was modest with one redeeming quality – the east facing façade.
A Transformation to Timeless
The front elevation had no windows or architectural features; the entry was through the carport and the house sat on the street. The solution was to accentuate the horizontal in entry windows and glass garage doors and relocate the front door.
Elevating the landscape and dramatizing a large steel door created an entry sequence. We brought in natural light and designed the house and furniture for serenity. The addition of Japanese gardens mirror the harmony within.
A wide steel door counter-balances a low roof line.
A problem suggests its solution. The problem in this case was the existing bathroom space, long and narrow and barely up to code. The solution was to create a trough sink and accentuate the linear quality of the bathroom. The powder room is now a unique addition to the experience of the house.