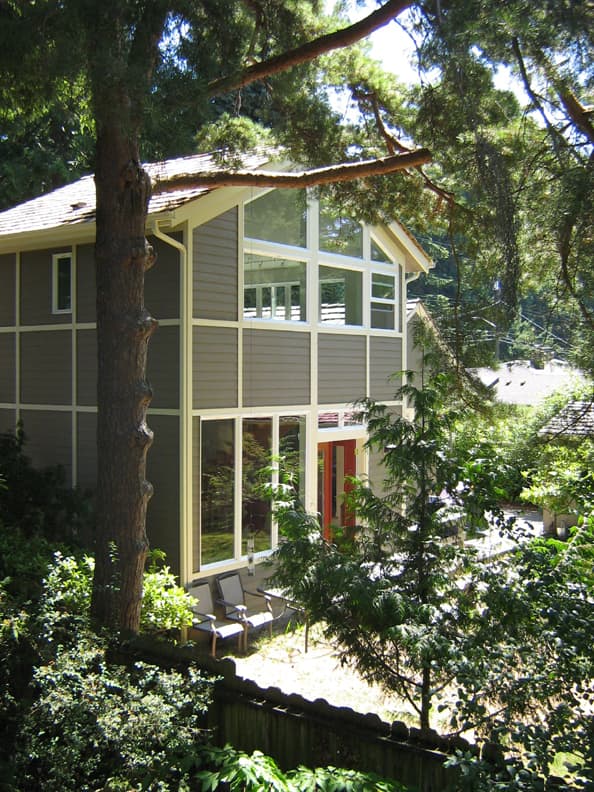 A family of four with two small children had a fixed, limited budget and a very small house, darkened by surrounding trees. The solution was to reach for the light through the trees.
The design focused on space and light delivered through practical construction elements. A new, small two-story addition houses a lower level family room, now open to the outside backyard, and upper level master suite. The open stair between the floors creates a light well that warms the home with the captured southern exposure. Now the home feels lofty and light-filled, like a tree-house.
The economies were realized by constructing the addition as a separate box structure, connected to the original home, minimizing impact and cost.