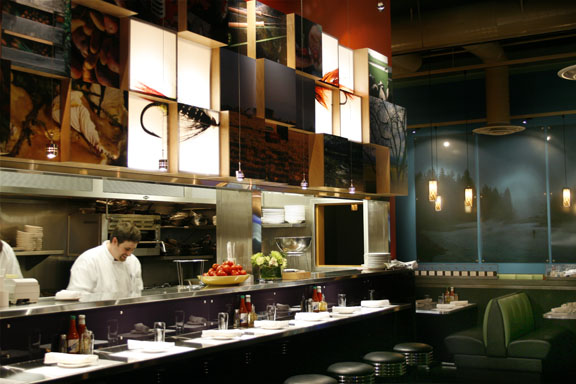 The Pike Place Market is iconic and off-beat as only Seattle can be. This modern version of a classic diner is in its center, where a string of restaurants had previously failed. The Steelhead Diner changed that with bold farm-to-table cuisine and an open design that captures the colors, vitality and quirkiness of the market.
Mint and army green; diner booths and soda fountain stools; murals in modern glass; a three dimensional mosaic of casting flies and Northwest scenery; and excellent food reviews; the Steelhead Diner has become as iconic as its Pike Place neighborhood.
Work completed in collaboration with an UrbanMix.
Capacity: 150