Workshop + Garden Court
A stand-alone woodworking shop in the front lawn is not an enticing request. But the clients and the design challenges were.
First, the challenges. Code constraints placed the workshop in close proximity to the house, leaving a narrow 15 feet between the structures. The hazards of a wood shop made it impractical to have full height glass and the shop needed a solid wall.
The inspiration came from the client's garden tour… brushing aside over-grown plantings she announced, "I like it wild." And there it was.
The space between the structures became a courtyard with natural rock outcroppings, fir trees and now, invigorated old plantings.
The solid wall is mirrored to capture the southern light and reflect back the secret garden within, and the whole design now offers an entrance to the artistic promise of its owners.
The mirror in the garden is a simple idea that adds an element of surprise and delight to the narrow courtyard. The existing peony tree has now reached its glory center stage in the courtyard.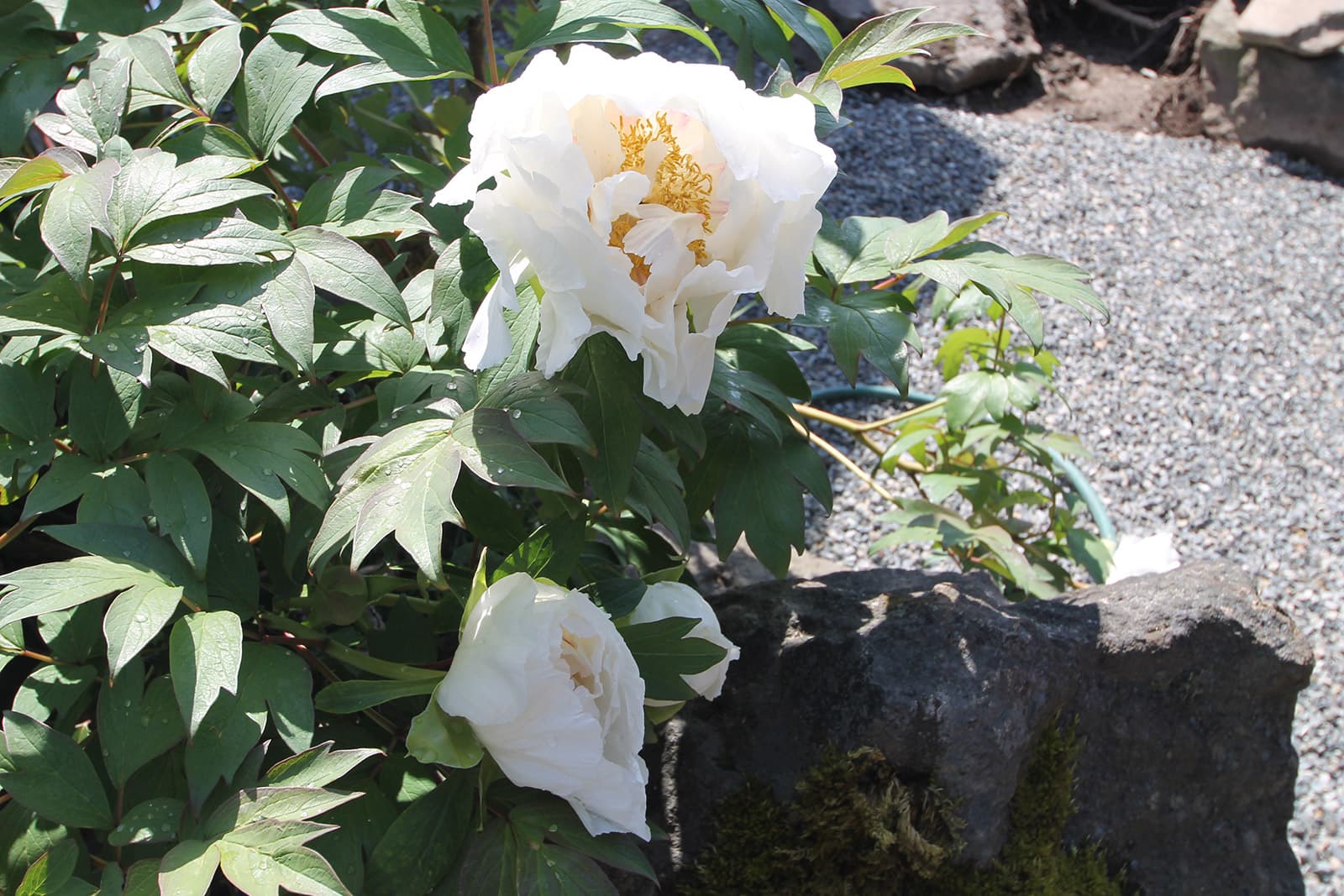 Weaving into the landscape
IDEAS ON LANDSCAPE: Mimic color. Rust mineral copper boulders pull the color palette into the landscape. Offset the Corten steel with deep green evergreens and rust pinecones.
Location: Mercer Island, Washington