With a background in both interior design and architecture, our work transcends the boundaries of architecture, interiors and landscape.
A conscious connection to the outdoors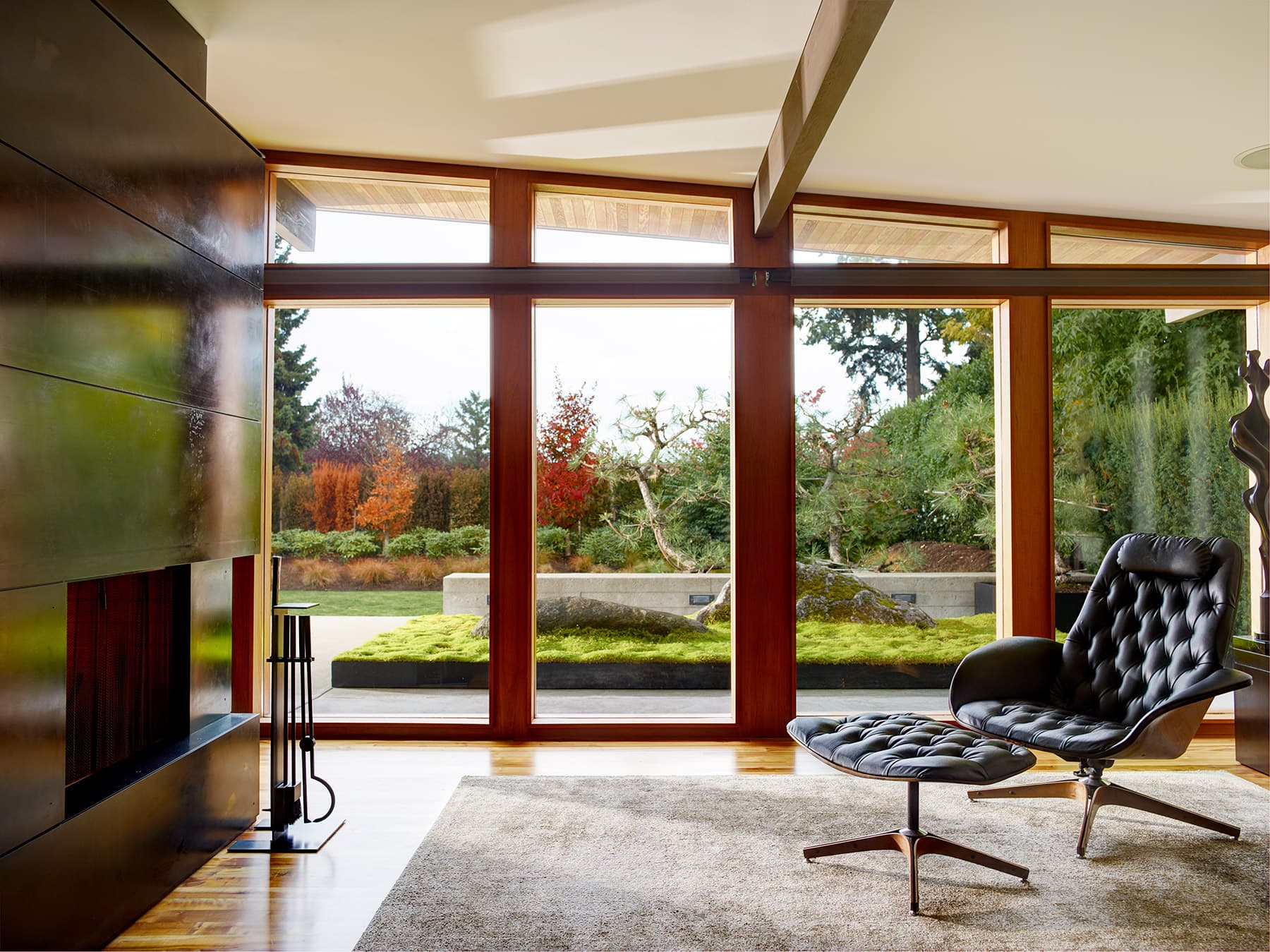 Enatai Zen Garden – the landscape is art viewed from the living room. Outside | IN
The architectural experience doesn't start at the front door – it starts at the point of arrival.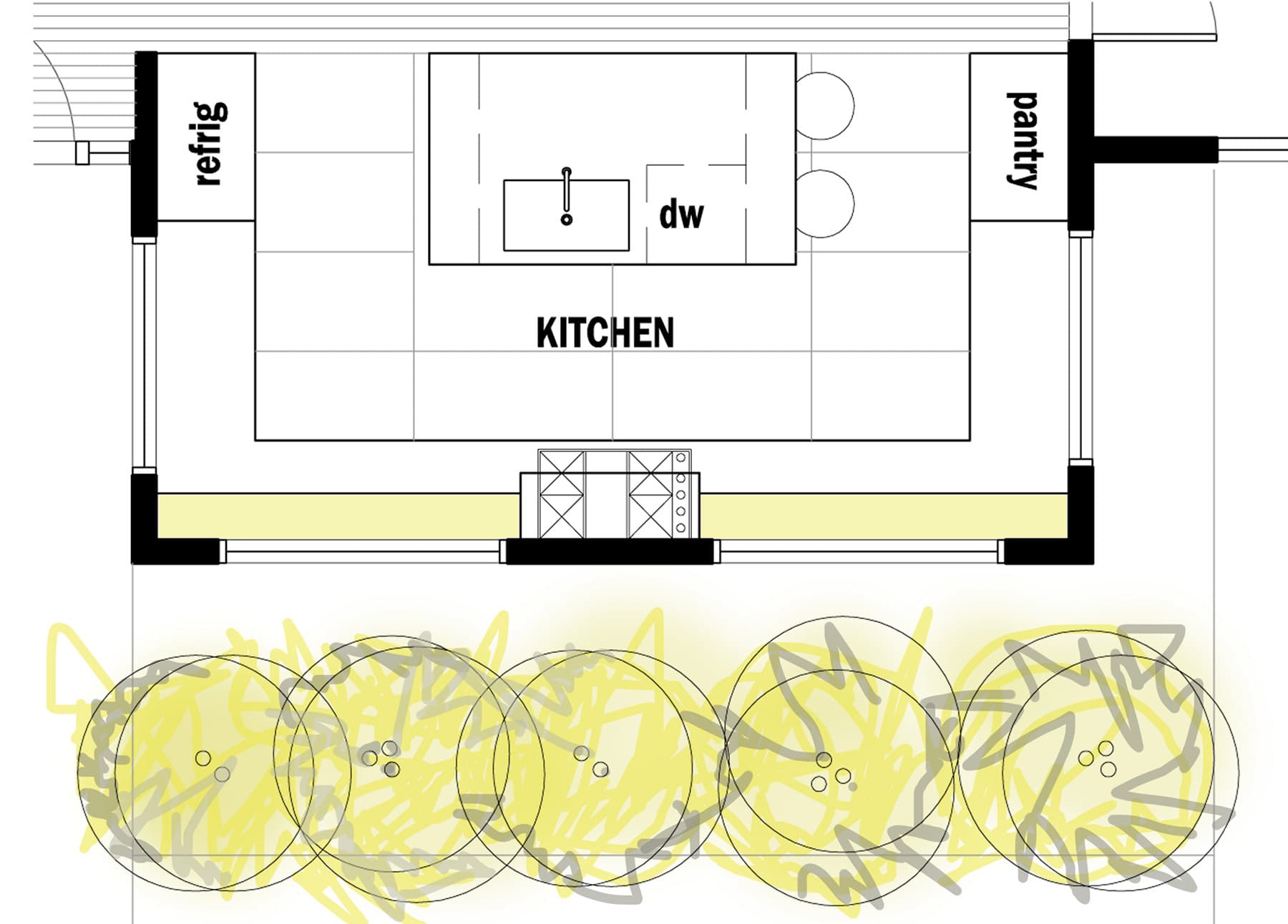 Trees framed in a slot window obscure the street. Gradations of frosted glass behind a yellow shelf frame the white aspen tree trunks and yellow foliage. And the new view becomes an encaustic painting.